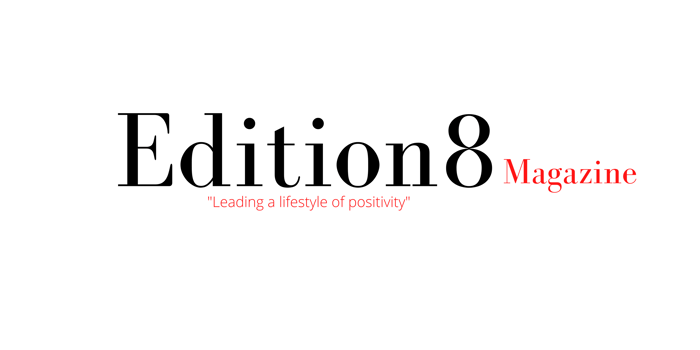 Are you ready to Lead with tenacity? Studies have found that the clothes you wear play a big role in how you feel about yourself. A new trendy outfit or a pair of stylish shoes incorporated into your wardrobe have been linked to increased confidence levels and better moods. The idea has been coined "dopamine dressing", refreshing your look with clothes that speak to your personality and that make you feel good about yourself. Ditch the loungewear and step out in fashion-forward attire to enhance your look and have a powerful impact on how you approach your day.
The mornings are the best times to center yourself and to prepare your mind for the day ahead. Immediately when you wake up, perhaps while you're still laying down, start the process of settling your mind. Turn off your tv or music device and begin to control your breathing with 8-10 deep inhales and exhales and allow your mind to release all mental, emotional, and physical distractions. The elimination of outside noises promotes inner peace and clear thinking. Research has found that quiet meditation has several therapeutic and health benefits such as stress reduction, lowered heart rate and blood pressure. Inner silence also promotes creativity for producing new ideas, and connecting spiritually with God. Preferably, morning prayer should be done in a peaceful place because that's where the God of peace is found.
Meditation takes practice. Achieving complete, uninterrupted inner silence without letting your mind wander is a skill. But, stick with it. You will see that in the tranquility of silence you'll learn more about yourself, and eventually become more sensitive towards others and more reflective on the things happing around you.
・Decide what time in the morning you will meditate. How long will you meditate? Fifteen minutes, or 30 minutes.
・Consistency is key. How often will you meditate? Every day? Three times per week? etc.
・Don't forget to breathe. There are several techniques such as nostril breathing (breathing calmly through
the nostrils), and belly breathing (placing one hand on your belly and breathing from your diaphragm),
and lion's breath (deep inhales and breathing out from the mouth). Decide which one works best for you.
・Consider prayer, positive thoughts or evenYoga, following your breathing exercise.
・Solitary meditation has its therapeutic and health benefits, but you may consider inviting family and friends. to join you.
A good balance of work and fun will make you happier. Make sure to prioritize yourself, family, and friends in the midst of your busy schedule.
This month, pick two things to do for yourself, or others every week.
On days when you don't feel like leaving the house but you know that you can't skip another workout day at the gym, there is a hidden gem (no pun intended) that you can subscribe to from the comfort of your home. Believe it or not, Youtube.com is a free fitness hub for at-home workouts. Personal trainers are on call with their free, pre-recorded videos to support you whenever you need a motivational boost. With just one click, you can instantly start accessing a variety of cardio, HIIT, and strength and conditioning channels on your mobile device or computer. YouTube is a great alternative to your regular in-person training and group workout sessions. Remember to consult your doctor before taking direction from instructors online or starting any new exercise program.
Get in shape with
YouTube
Editor's Picks: Top three YouTube fitness channels:
THENX- Calisthenics, fat-burning, muscle and body building for men and women
Juice and Toya- Motivating strength training, HIIT, Cardio, recovery stretches for all ages, men and women
MrandMrsMuscle- short and fun HIIT and circuit workouts to help burn fat, build muscle, and increase strength